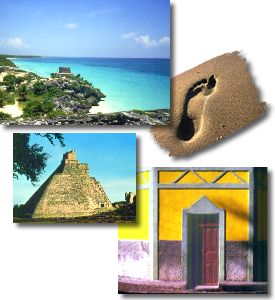 About Cancun
The hotel zone in Cancun is a narow strip of land which runs from Punta Nizuc in the south to Playa Linda in the north. Along Avenida Kukulcan you will find all of the hotels, restaurants, clubs and other attractions which make up Cancun. There is only one main road which makes it very easy to get around and very hard to get lost.
You will find endless shopping at Plaza Kukulkan which also has many fine restaurants including the famous Ruth's Chris Steak House. Another great place for food and spirits is Pat O'Briens, located in the Plaza Flamingo Mall. At night the action is focused on Punta Cancun where you will find The Hard Rock Cafe, Senor Frogs, and the popular Dady'O nightclub.
Cancun also offers great golf such as the Pok Ta Pok Club de Golf, along with many other superb courses to be found in Cancun and the Riviera Maya. Many attractions are within a day trip from Cancun. You can grab a shuttle to Isla Mujeres for a day of shopping, snorkeling or sight seeing from The Club Nautico Dock at Punta Cancun, or the Fat Tuesday Marina. Cozumel, Playa del Carmen and Tulum are also easily accessible, and all have exotic adventures awaiting for you and yours to experience.
Cancun Weather
Cancún enjoys an average of 240 sunny days per year. During the months of March, April, May, June and July the temperatures can reach 98 degrees F (27C). The rainy season is from June to September with average temperatures of 80 degrees F (27C).
Sight seeing
Along the Maya Riviera's 130 kms. (78 miles) are dozens of attractions, many of which are newly discovered. Below are some choices:
Find the best accommodation deals in Cancun

Crocun
(35 km/25 minutes from Cancun)
This ecological park covers 3 hectares and is a crocodile ranch with snakes, monkeys, deer and wild boar. Coati mundi, parrots and macaws roam free around the property creating a wonderful experience for children and adults.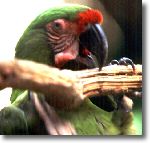 Puerto Morelos
(36 km/30 minutes from Cancun)
This small coatal village hasn't had the growth of other spots along the Maya Riviera. The beaches are almost deserted and there are a few rustic hotels and restaurants.
Tres Rios
(40 km/35 minutes from Cancun)
Tres Rios is a nature reserve where you can explore by kiyak, canoe, bicycle or on foot. You can navigate the rivers or go horseback riding, swim in the cenotes (natural wells), scuba at the reef near huge caves, and enjoy a meal at the restaurant.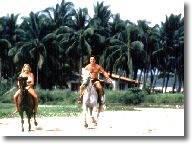 Playa Del Carmen
(68 km/55 minutes from Cancun)
Known by the locals as "Playa," you'll find a variety of attractions here. Many vacationers are from Europe and South America and the year-round residents are mostly foreigners who have established businesses here.
Xcaret
(72 km/58 minutes from Cancun)
This is a private nature and amusement park where you can spend the day visiting the dolphins, the butterfly pavilion, or snorkeling on the reef. There are restaurants and snack bars and an evening show featuring pre-Hispanic dances and music.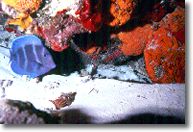 Paamul
(92 km/1 hour from Cancun)
This gorgeous beach frames an almost undiscovered bay. There are a few rustic rooms, restaurants and camping facilities available.

Puerto Aventuras
(98 km/65 minutes from Cancun)
There are about 200 residential developments and you can rent an apartment for a day, week or month, or stay at one of the luxury hotels. The 18-hole golf course is terrific, and you can go to nearby Cenote-Azul, a natural well formed by underground rivers, the only source of sweet water in the jungle.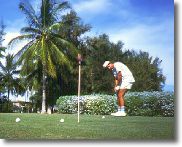 Ypu-Ha
(100 km/80 minutes from Cancun)
See beaches and coves surrounded by tropical jungle. Hpu-Ha is inhabited by 200 residents who practice several forms of meditation and yoga. Restaurants, snorkeling and catamarans are available.
Akumal
(105 km/85 minutes from Cancun)
This is where the sea turtles, mainly tortoises and green turtles come to nest. The bay is tranquil and protected by a reef. Bicycles and water sports equipment are available for rent, and there are villas, hotels and condos as well as several restaurants.
Aktun Chen
(107 km/88 minutes from Cancun)
Cenotes (natural wells) with a variety of immense stalactites and stalagmites make a great ecological experience. You can explore the jungle by motorcycle or on foot. This site is located close to the archeological ruin of Coba.
Chemuyil
(109 km/1 hour 40 minutes from Cancun)
From this full-service beach you can arrange a tour to jungle cenotes (natural wells), to Mayan ruins, or to beaches only accessible by boat.
Xel-Ha
(122 km/1 hour 40 minutes from Cancun)
Visit Xel-Ha National Park featuring caves, coves and lagoons perfect for snorkeling. All services are available.